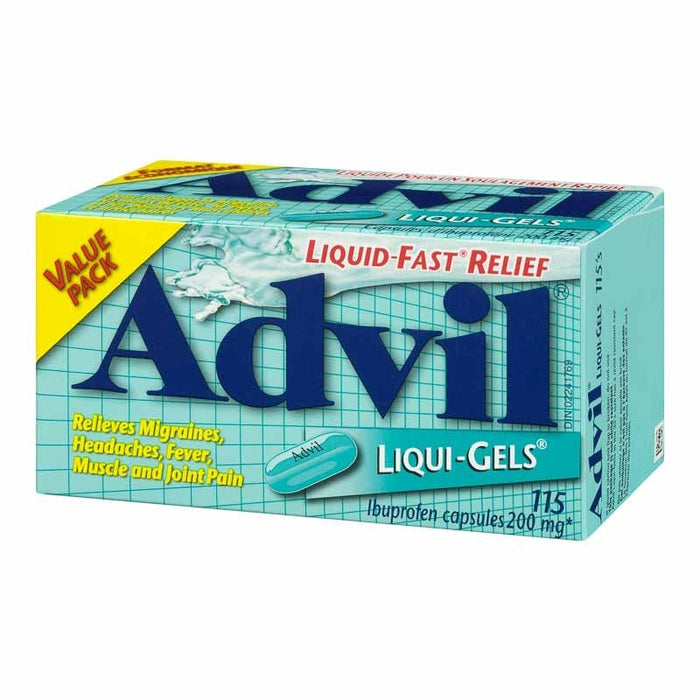 Advil LIQUI-GEL 115 Value Pack
Advil Liqui-Gels relieve migraine pain and migraine symptoms such as nausea and sensitivity to light and sound. Compared to store brands, Advil's unique Liquid-Fast® formulation starts working faster. And because they effectively relieve migraines, you know you can trust them on your tough headaches too. Take at the first sign of mild to moderate symptoms.
Ingredients
Medicinal ingredient: ibuprofen (present as free acid and potassium salt).
Non-medicinal ingredients: FD&C green no. 3, gelatin, lecithin (soy), medium chain triglycerides, pharmaceutical ink, polyethylene glycol, potassium hydroxide, purified water, sorbitan, sorbitol.