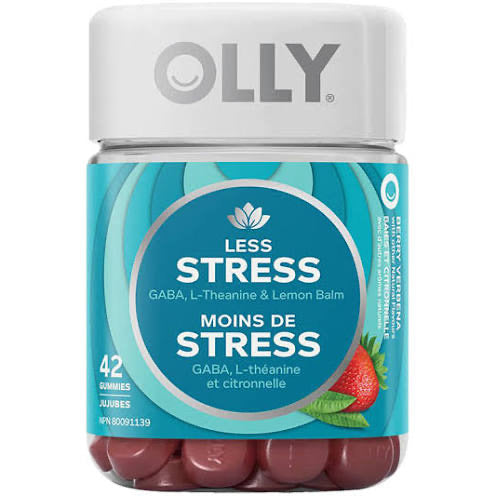 OLLY Less Stress Berry Verbena Vitamins
Less Stress is made with an expert blend of ingredients that temporarily promote relaxation.
Expertly blended with GABA to temporarily promote relaxation.
A serving contains 50mg GABA & 25mg L-Theanine
Serving Size: 2 gummies
Ingredients: Glucose Syrup, Beet Sugar, Water, Gelatin, Citric Acid, Strawberry Flavour, Lemon Verbana Leaf, Sweet Potato Juice, Radish Root Extract, Apple Juice Concentrate, Capsicum annuum Extract, Pectin, Coconut Oil, Canola Oil, Caranuba Wax, Tomato, Maltodextrin.
May Contain: gluten, wheat, dairy, nut, sugar, soy